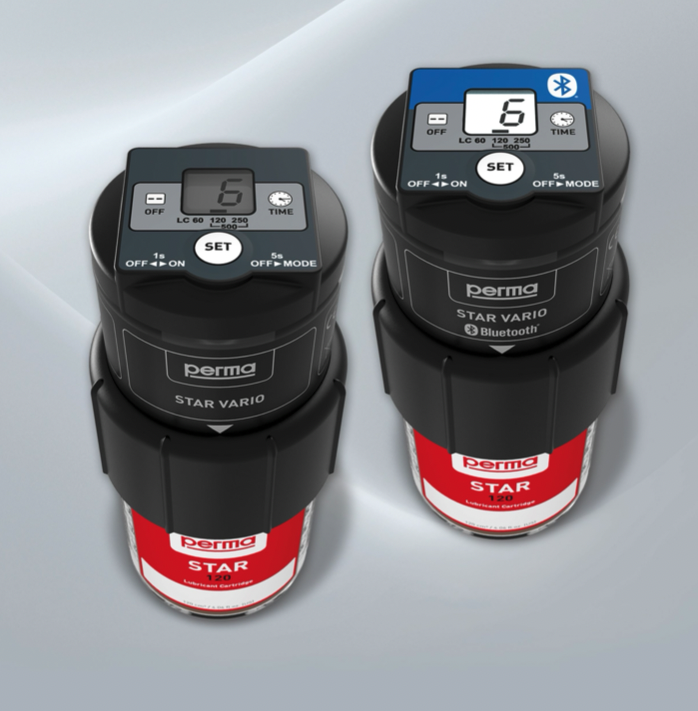 Proper lubrication plays an important role in maintenance activities and is crucial for guarantee the safety of production processes. It is for this reason that perma – for over 60 years – has been developing creative lubrication solutions that meet market demands and adapt to customer needs.
We are pleased to present the new generation of the perma STAR VARIO, available in two innovative versions. This product, already popular and successful, has been further improved with new technical characteristics.
The new generation works precisely and reliably with 60, 120, 250 and 500 cc cartridges (LCs). In addition the choice regarding the delivery period, the temperature range of use and the pressure of the system are extended states.
The new perma STAR VARIO BLUETOOTH version represents a breakthrough for lubrication solutions. Its built-in Bluetooth functionality allows you to implement: configuration, control and parameter changes of work of the system even remotely. All in an easy and intuitive way through the perma CONNECT APP.
Explore the future of maintenance with the new perma STAR VARIO!