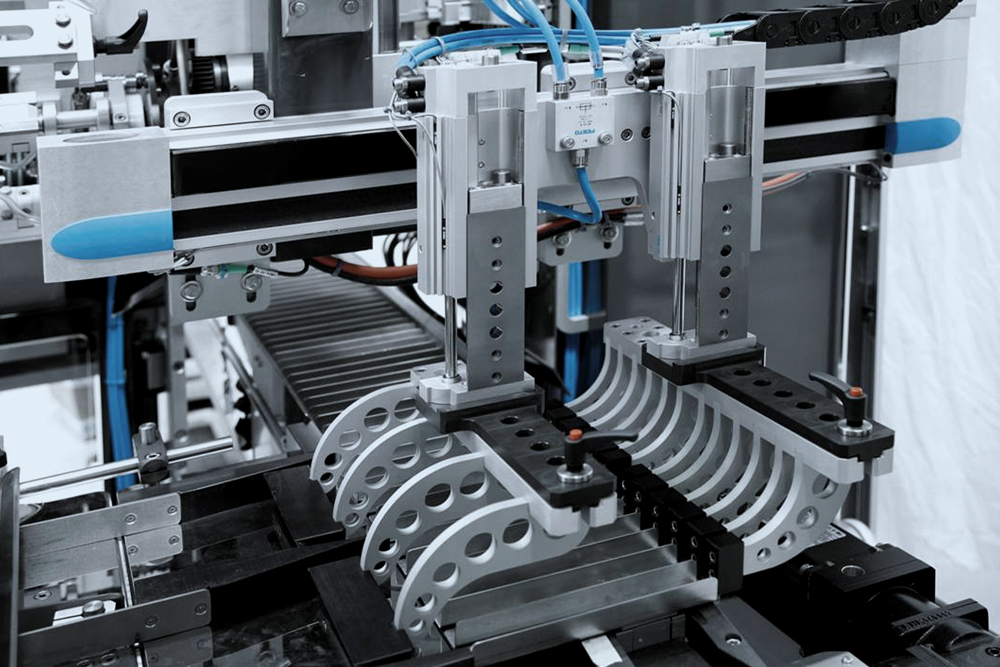 SITUATION
The customer is a leader in the food industry, producing ice cream, puddings, and desserts, and consulted Bianchi Industrial for a solution to upgrade machinery on the dosing and packaging line, still present in one of their production facilities.
Revamping the current packaging line would enable adaptation to new products, making it more flexible with regards to quicker calibration for both hardware and software, facilitating the packaging of products/formats in different containers.
SOLUTION
As an alternative to the existing pneumatic technology an electric cylinder was suggested, which is still in use in the same plant.
The choice was determined by the possibility of providing the entire kinematic chain, upstream of the electric cylinders, with the latest servo motors and drivers. Both components were set up with firmware for insertion in an OT network with Profinet protocol.
Despite the times we are currently experiencing, the customer decided to keep investing in new technologies and advanced solutions and subsequently, thanks to finalising the supply of electric cylinders, the negotiations concluded with an order for another 4 cutting-edge servo motors + drivers + cables, (EMMT and CMMT models) for rotating motion only, due to their adaptability and configuration for the Festo product software in the Siemens TIA Portal integration gateway.