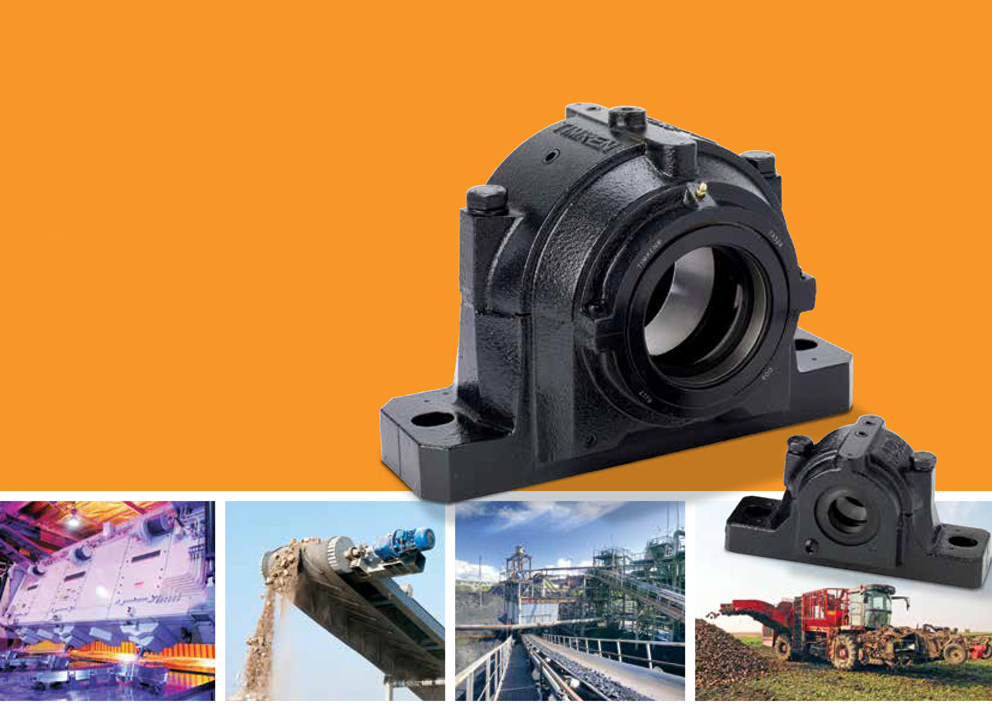 Sixty new configurations expand the offer both numerically and dimensionally.
Timken has added 53 new four-bolt SNTD-G housings to the 3000 and 3100 series. Available in diameters up to 530mm, these housings are made from ductile cast iron and designed for cylindrical bore bearings.
For the popular 500/600 and 200/300 series, the ductile cast iron stand remains a premium option while the standard configuration includes a cast iron housing.
Additionally, seven new configurations have been added to the 200/300 Series four-bolt FSNT line.
Here is the updated catalog with the complete list of standard product codes.