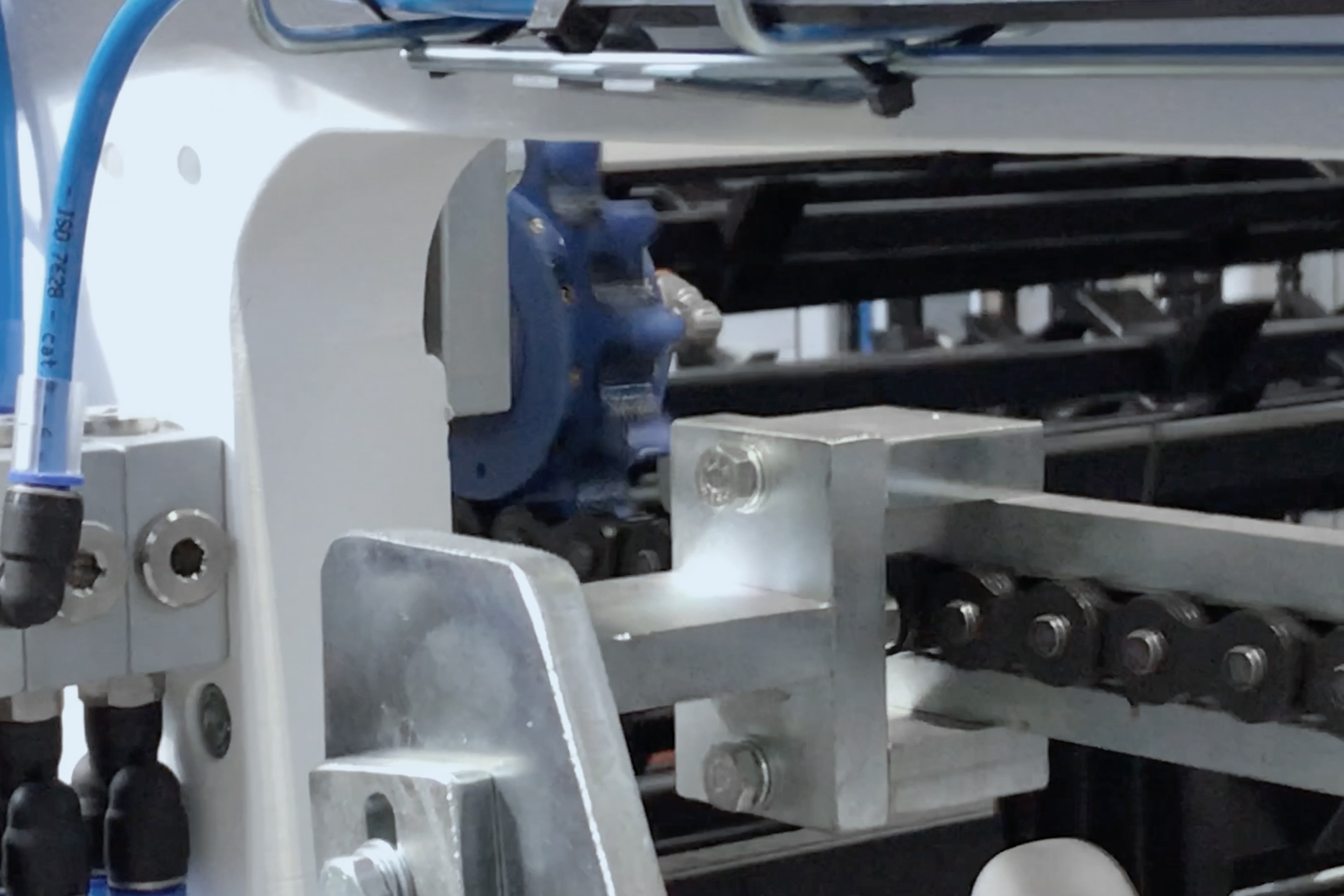 TIMKEN Rotalube
Automatic chain lubrication systems
SITUATION
Plant for the implementation and packaging of tissue products, with particular focus on the accumulator - a unit that separates the production of logs from the final part of the line where they are cut and packaged.
In addition to loading the cutting machinery's feed runners, its function is temporary storage, thereby guaranteeing continuous production and flexibility in the processing line.
The plant was operating in conditions that are generally full of contaminating dust. The customer would use a brush system to lubricate the chains, which quickly became saturated over time with the dust around the brushes, and would often readily leak lubricating oil, compromising the finished product and leaving it non-compliant with sale requirements.
Unsuitable lubrication can lead to premature wear on chains, which have to be re-tensioned regularly. This results in machine stoppages and a loss in productivity for the user.
SOLUTION
The customer wanted to improve performance and reliability in the converting area. The Bianchi Industrial team suggested the Timken Rotalube system, which is ideal for chain conveyors. It lubricates the chain by releasing just the right amount of oil at the points subject to wear, and has two control options - via an integrated unit or in a version controlled via PLC. Operation is controlled and without wear on the lubrication pinion.
It can be used on any type of chain and application, including at high temperatures and in highly contaminated environments. Rotalube also extends chain lifetime and reduces lubricant consumption in food industry applications.
This innovative system produced by TIMKEN offers users numerous benefits. By measuring oil quantities less is consumed and the production line is generally cleaner, which is usually impossible to maintain with other solutions with brushes and suchlike.